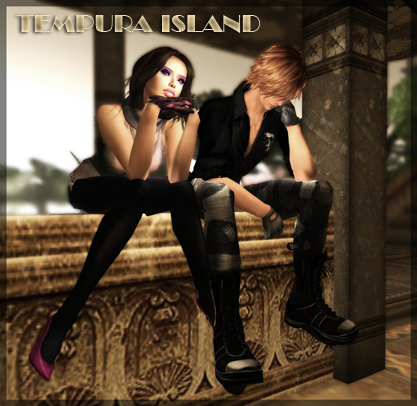 Hi, this is chikae ella, Tempura SIM officer.
Now Tempura is a high-traffic SIM from more than fifty countries all over the world. When this SIM was opened in last May, no one expected the high-traffic like this, and the administration was done by a few Japanese staffs only. But since the fourth month from the opening, many guests started coming from four corners of the glove, and accordingly the management job was increased drastically.
Although the majority of the guests are of high morals, and love and enjoy Tempura, but there are some exceptions who do not follow the rules and disturb other guests. The staffs were not able to handle the work and had a hard time, but almost like a God's gift, some people, who would like to do their part in security at Tempura, appeared.
More importantly, they came from various countries of the world. Since we had had a tough time in language problems, we were so pleased and welcomed them with open arms. This time, I would introduce the security staffs at Tempura, who are all dependable good fellows.
Mr. romi77779 Doobie
Not to mention, he is the first staff from overseas, from the West Asia. He said he was taught about Tempura by his real-life brother who was also enjoying the second life. He has been proposing many ideas to make TEMPURA better. He is a good guy with full of caring and kindness
Ms. MAXINE89 Foxdale
She is studying financial business in the west coast of the U.S.A. She applied for the security job since she loved Tempura and wanted to work there. She is always wearing elegant fashion. (Especially the shoes! She wears wonderful ones all the time.)
Ms. gwannelle Eleonara
A lady from France. She is very intellectual and active, and a tuff lady also working as a security in other SIM. She is getting a fashionable styling of her own, and also loves Japanese Kimono.
Ms. Shoopoo Shinji
She had been a steady customer at TEMPURA. She is taking pictures and sends them to me at all times. Surprisingly, she is also a princess at Narnia SIM in SL. She is a very tender-heated, adult female. She is a French.
Mr. Basem Adamczyk
He is an Egyptian. His rugged features and body style could be the best for the security job. It is said that possible violators often run away by only seeing his appearance. Such a dependable person, but very compassionate gentleman.
Ms. Chi Anthony
From Netherlands. Very gentle, amiable, and sensible. she had been visiting Tempura and was discovered by romi7779. A white hope for the future activities.
Ms. Susha Revestel
She is an Portuguese.She has newly joined in the staff. She said she loves Tempura, and understands the importance of the security work here. It is expected to grow by following a lead of senior members.
Ms. Polly Reina
She joined our group most recently, but she is a top veteran among the security members regarding the SL lifetime. She likes Tempura, and visited here often. She has many friends, it may be because of her gentle personality. She aspired to be a security at Tempura, and sent her resume to the owner. Now she is hired and expected to push forward with her work enthusiastically. She is a Macedonian.
As you know, the Linden set a rule that prohibits activities not to be done in SL.
In addition, there are local rules especially set for Tempura. In the Tempura SIM, these local rules are prioritized over the Linden rules. So, if someone felt uncomfortable by instruction by the Tempura security and sent a report to Linden, Linden would not accept such claim.
In order to keep a comfortable place for you all, your cooperation will be highly appreciated.
::: てんぷらのセキュリティたち :::
こんにちわ てんぷらシムオフィサーのchikae ella です。
いまてんぷらには世界50カ国以上から毎日沢山のアクセスがあります。去年の5月にオープンしたときには、まさかここまでアクセス数が伸びるとは思いませんでしたから、管理も日本人スタッフ数人でやっておりました。けれど、オープン4ヶ月目ぐらいから、世界の果てからいろいろな方かが来訪されて、それにつれて管理の仕事も急激にふえてきたのです。
勿論大多数のお客様は品行方正、てんぷらを愛して楽しんでいただきますが、中には規則を守らず他のお客様の迷惑になる行動をなさる方も居られます。在駐スタッフだけでは手が回らなくて難儀していたところ、まるで天の助けでもあるかのようにてんぷらの警護に協力したいという方が現れてくださいました。
それも世界中の国からです。言葉の問題で苦労していた私達としては諸手をあげて喜びました。今回はわたし達のてんぷらの保安をつかさどる、頼もしく陽気なセキュリティたちをご紹介しましょう。
romi77779 Doobieさん。
いわずと知れた外国人スタッフ第1号です。西アジア地域出身。彼は同じようにSLに入っていたRLお兄さんにてんぷらを教えられていらしたそうです。TEMPURAをさらによい場所にするための色んなアイデアを提案してくれます。気遣いと優しさに溢れたお方です。
MAXINE89 Foxdaleさん。
アメリカの西海岸で、金融業を学ぶ女性です。てんぷらが好きで是非働きたいと応募して来ました。いつも優雅なファッションに身を包んでいます。(特に靴!いつも素晴らしいのをお履きになっています)
gwannelle Eleonaraさん。
フランス人です。とても理知的で行動力があり、他のシムでもセキュリティをしているというつわもの女性です。彼女のおしゃれは個性的で、日本の着物も大好きだということです。
Shoopoo Shinjiさん。
最初はTEMPURAに来る常連さんでありました。いつも写真を撮っては送ってくれます。
なんと彼女はSL内にあるナルニア国シムのお姫様でもありました。とても心の優しい大人の女性です.フランス人です。
Basem Adamczykさん。
エジプト人です。そのいかつい顔と体型は一番セキュリティにふさわしく見えます。てんぷらに来て規則違反しようとしている人でも彼の姿を見ると逃げ出すことが多いという、頼もしい存在です。でも心はとても優しい紳士です。
Chi Anthonyさん。
オランダ人です。とても優しく素直で繊細です。いつもてんぷらに遊びに来ていて,romi7779さんにスカウトされました。これから頑張っていただけると期待しています。
Susha Revestelさん。
ポルトガル人です。ごく最近セキュリティとして採用されました。てんぷらが大好きでてんぷらの警備の重要性は良くわかっているといってくれました。先輩からのよき指導を得て、成長して下さると期待しています。
Polly Reinaさん。
仲間に加わったのは、一番遅かったですが、SL歴はセキュリティの中でも一番のベテランですね。てんぷらが好きで長いこと、遊びに通っていただきました。お友達が多いのも、その人柄の優しさゆえでしょうか。てんぷらのセキュリティになることを熱望して、オーナーに自分のスキルを送ってきてくれました。採用された今、情熱を持ってお仕事に励んでくださると思います。マケドニア人です。
皆様もご存知のとおり、リンデンはSL内でユーザーがしてはいけない禁止事項を決めています。
それとは別にてんぷらにはまた独特のローカルルールがあります。そして、てんぷらにおいてはリンデンの規則よりもこのローカルルールが優先されます。てんぷらのセキュリティたちから注意されたことを不満として、リンデンに通報しても受け付けてもらえません。てんぷらのルールにつきましては、てんぷらの入口の看板と回廊の中央に用意してございます。
皆様に快適に遊んでいただくために、よろしくご協力をお願い申し上げます。
Photograph by kikunosuke Eel